No job too big or too small.
Our removalist and backloader services have been helping Australian families and business' move throughout Australia for over 20 years. We specialise in providing our customers an fair price, without compromising the quality removal service we provide.
This has lead us to be industry leaders and kept our ever expanding feet of removal vans full.
What Locations do you provide your interstate backloading services?
We provide our services as an furniture backloader throughout Australia. We provide our services to rural locations and major cities multiple times per week.
How much notice must I give for a collection?
As a general rule, if you can provide us at least a week notice for your interstate move then we can always arrange space. However if things happen and you need to move suddenly, we can always assist.
Do you offer price matching on any competitor quotes we may receive?
Yes we most certainly do provide price matching on all comparable removalist quotes. Just send us a copy of the quote you have been provided and we'll see what we can do. The furniture to be moved must be the same on each quote so make sure your list is accurate.
Furniture Removalists on a budget
We provide or customers with fantastic backloading options between all areas of Australia, rural and metro.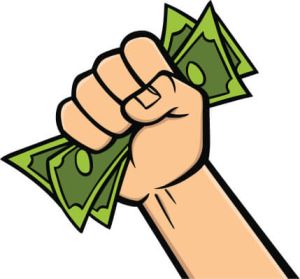 Moving can be stressful, but now that you've found us, you can rest easy. We've been moving people throughout Australia for more than 20 years, so we know what we're doing!
Throughout our time moving people across Australia, we have specialised in providing our customers an affordable moving price by using a backload.
Looking for cheap backloads?
Why is our backloading so cheap?
Because we have trucks and containers all around the place at all times, we find you a truck heading to your destination, and charge you a one way fee. Most removalists will charge for their return journey, but what we'll do is then find another customer wanting to go in the opposite direction to you, and combine your jobs into one trip.
How can I make sure I have an easy backload?

The simplest things to do to ensure a smooth move with backloading is to plan, think ahead and ask plenty of questions. Don't leave it up to us to guess what you want, and don't presume we know your ideas. Communication makes everything easier for all.
Should I get moving Insurance for my interstate Backload?


Absolutely yes you should get moving insurance for your interstate furniture backload. You are putting your whole life into a truck, why wouldn't you want protection. Our drivers and loading teams are some of the best in the business, but there are things not even we can predict or protect against. That's why there is insurance.
Move with an Interstate Removalist you can trust.
Moving can be a really stressful time for some people, there can be so much to organise. The last thing you want is to not be completely sure on the removalist you've chosen for the job.
That's why we're the team for you. We've been doing this for longer than most other companies around. Our staff are here to help in any way we can, we'll answer all your questions and make everything easier for you.
The most important thing is that you know you can trust us, otherwise you'll be stressing about your move for weeks.
We've been Moving Professionals for years!

We've been in the industry for so long, we've handled every unique scenario, been up every strange driveway, seen every odd shaped piece of furniture you can image. We've done it all and seen it all. Who else would you give your goods to but experts?
We listen to our customers and help them with their issues.

We understand that moving creates a lot of stress, so we have plenty of staff waiting to help you with any of your moving problems, answering all of your interstate removal questions and guiding you with our experience.
We use only the very best moving equipment and trucks.

To ensure that our service matches what we say it is, we are constantly updating our gear, our trucks are regularly serviced, we often replace our blankets and always ensure our straps and ropes are in good condition.
Got a question for a Backloading Professional?
Can you move pot Plants?
How big is a "standard box"?
What are the different sizes of boxes all for?
If you are moving pot plants all certificates are obtained in advance from the correct State department.
This is normally dependent on the State you are moving to or from
How big is a "standard box"?
What are the different sizes of boxes all for?
How long to move between Perth and Cairns
How long do quotes take to be done?
How can I book my move?
How long to move between Perth and Cairns
Generally we estimate that transit between Perth and Cairns will take approximately 12-18 business days.
For a last minute booking, this may alter slightly. If you have any concerns please let us know when you're booking.
How long do quotes take to be done?
How long to move between Sydney and Perth
Can I put items inside my furniture?
Can I pay for my move in advance?
How long to move between Sydney and Perth
Generally we estimate that transit between Sydney and Perth will take approximately 8-12 business days.
For a last minute booking, this may alter slightly. If you have any concerns please let us know when you're booking.
Can I put items inside my furniture?
Can I pay for my move in advance?
We Move furniture across the country fast!
One of the biggest issues people have with moving interstate with a Backloading Removal is that they believe that it will take weeks to get your belongings to your destination.
This is completely not the case. Our transit times are always incredibly fast, depending on where you are moving we are sometimes the fastest removalists around.
Whilst the fact that it is a Backload Removal means that we can't guarantee specific dates, it doesn't mean that the time it will take to get your goods to your new home will be slow.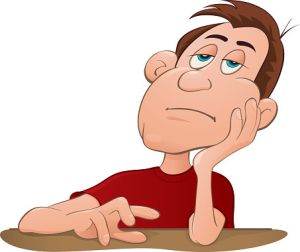 How fast are we at Interstate Furniture Backloading?
Relocations from Brisbane to Melbourne:
As an estimation we predict a transit time of 3-6 business days.
Moving from Adelaide to Sydney:

As a general rule, we suggest to allow between 2-5 business days for moves from Adelaide to Sydney.
Transport from Adelaide to Cairns:
We estimate this trip to take between 8-14 business days.
Backloads from Sydney to Melbourne:

Moves from Sydney to Melbourne are estimated to take between 1-3 business days.
Removals from Tasmania to Sydney:
We estimate that moves from Sydney to Tasmania will take between 5-10 business days.
Furniture removals from Perth to Melbourne:

We recommend planning for a transit time of 8-10 business days for moves between Perth and Melbourne.
We are Furniture Removalists for all around Australia!
We're constantly asked whether we go somewhere, the thing is we can go anywhere. We are able to arrange an interstate removal truck to transport your goods from anywhere in Australia, to anywhere in Australia.
We have such a well managed fleet of removalist trucks that we are always able to fit in moves from all different parts of Australia.
We provide our services as a Backloading Removalist to absolutely everywhere someone wants to move. There is no town to small or too rural for us to move you from, or to.
If you want to go there, we'll take you there. If you need to leave, we'll organise an interstate removalist truck to help.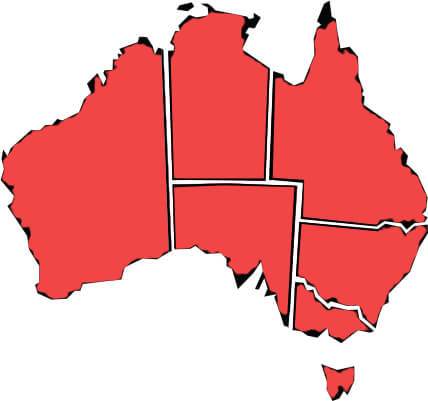 Discount Backloading Services in Western Australia.
We provide our interstate removals services throughout Australia, but we are often asked "do you provide moves to WA?" Yes we definitely do.
We provide our services to all areas of Western Australia, but in particular we service Perth, Rockingham, Mandurah, Bunbury, Kalgoorlie, Geraldton and Albany multiple times per week.
If you're not going to any of these areas don't worry, we can still help you move and provide you an affordable moving cost. The areas above are just our most frequently requested routes, but we are more than happy to go anywhere else for you.
If you'd like us to put together a price to move you to or from WA, then just fill out a quote and we'll come back to you with a price.
Interstate Removal Backloaders to and from South Australia
South Australia is one of our major areas, we constantly have a number of trucks heading to or leaving SA going all over Australia.
Whilst we do service the entire state of South Australia, our main areas that we provide our backloading services to are Adelaide, Mount Gambier, Gawler, Whyalla, Port Pirie, Murray Bridge and Mount Barker.
These are our primary areas, however we are more than happy to assist with a removalist quote for any other area in South Australia.
If you are thinking of moving to or from South Australia, get yourself a quote. You'll be pleasantly surprised are our interstate moving prices.
Backloading Removals Victoria
Victoria is a major destination for our interstate removalists services. We are sending trucks to various locations every single day for moves heading to all parts of Australia.
Whilst we provide our services to all locations in Victoria, our primary collection and delivery locations are Melbourne, Geelong, Ballarat, Bendigo, Mildura, Shepparton and Wodonga.
However we are happy to provide our affordable removalist prices to all other areas of Victoria.
If Victoria is your destination, or your departure then let us know some more information about you and we can put together an interstate removalist price for you.
Furniture Removals New South Wales
NSW is one of, if not our primary destination for interstate removals. We provide our services to all areas of New South Wales numerous times per week.
We are assisting with moves in and out of New South Wales multiple times per week, our primary collection and delivery areas are Sydney, Newcastle, Central Coast, Wollongong, Albury, Maitland, Wagga Wagga, Dubbo, Tamworth and Port Macquarie.
However we are happy to provide our budget removal services to all other areas of New South Wales.
If you are moving to, or from New South Wales let us know. We can prepare an unbeatable removalist price for your move.
Don't worry, we get this all the time! A Backload is a variation of a full removal service. In a full removal service the truck would have only your goods on it. However it would then be much more accommodating to your time requirements.
A Backload means that we will load a number of customers on to the truck in each direction, however it also means that you only pay for your share of the truck. If you only fill 20% of the space then you only pay 20% of its cost to get that truck down to its destination.
This can work out amazingly for the customer, as if you book a full removal truck you will have to pay the entire cost of getting that truck to where you need to go, often also then having to pay towards to return trip as well! EXPENSIVE!
Our method means that no individual customer is heaped with all of the removal costs, they are split evenly among those who are using the service. On our return trips we rely on new customers rather than hitting up those who paid for us to drive the original leg of the journey.
Backloads Australia
We always have backloads available and sometimes at a much-reduced price.
A lot of routes offer back loads as the standard price, these are for more popular runs, as we know we nearly always have access to several removalist trucks on these routes.
There are other areas we cover we offer a normal removal price, and a backload rate as 2 separate options, these are normally for an area that is non-metro, or have a lesser demand  for removalist services,
If you are looking for our backloads reviews some of them are spread throughout this page. We are striving to be the best backloading company Australia wide and would love the opportunity to prove that we can be.
We offer backloads Australia wide, but as above some are more regular services than other.
If you book and give us a week notice then there really is not an area that we cannot assist with.  If you are moving from a capital city then more often than not there is a truck there every day.
Looking for backloads from Perth, then these are all handled by our Perth guys, and are carried daily, and most are a containerised backload service.
The same guys offer weekly runs to and from North West Australia and looking for backloads between Perth and Broom, Karratha, Geraldton and Port Hedland, as well as runs to Kalgoorlie and The South Coast through Margaret River, Albany, and Denmark. They pretty much have Western Australia Covered every week all year round.
For all moves in and out of WA and all moves within the state the following service is provided inclusive of any quote we give
On loading, every single item that is not in a carton/box is pad/blanket wrapped before being stowed away in the container. Secondhand cartons are used as extra protection in our loads along with Pads between the tiers to ensure full protection We pride ourselves on customer satisfaction no matter how big or small the job is....communication from the day prior right through until delivery is completed and paperwork is signed we are always contactable.
Plastics will be provided on the day to cover all mattresses
Interstate Removalists Brisbane
Queensland is one of our most highly in-demand locations. People are constantly moving to and from all parts of QLD.
We regularly have moves taking place from all areas of Queensland, such as the Gold Coast, Brisbane, Sunshine Coast, Bundaberg, Gladstone, Rockhampton, Townsville and Cairns.
Whilst these are our major locations, we also provide our services to all other areas of Queensland.
Planning to move from, or to, Queensland? Get in contact with us and arrange a quote so we can begin organising your furniture removal.