Discount Backloading
Interstate Removalist and Backloads experts. Professional Australian Removal and Storage Services.

Backloading Removals Quotes


Adjust Existing Quote

We collect goods from all parts of the country numerous times a week. We are collecting goods in Queensland, New South Wales, Victoria, Canberra, Tasmania, South Australia, Western Australia and Northern Territory multiple days per week. We can organise a pickup with only a few days notice. Our trucks are readily available for any size move, 1 item or an entire house.
02 9037 2814
Need to move Interstate?
No job too big or too small.
Our removalist and backloader services have been helping Australian families and business' move throughout Australia for over 20 years. We specialise in providing our customers an fair price, without compromising the quality removal service we provide.
This has lead us to be industry leaders and kept our ever expanding feet of removal vans full.
What Locations do you provide your interstate backloading services?
We provide our services as an furniture backloader throughout Australia. We provide our services to rural locations and major cities multiple times per week.
How much notice must I give for a collection?
As a general rule, if you can provide us at least a week notice for your interstate move then we can always arrange space. However if things happen and you need to move suddenly, we can always assist.
Do you offer price matching on any competitor quotes we may receive?
Yes we most certainly do provide price matching on all comparable removalist quotes. Just send us a copy of the quote you have been provided and we'll see what we can do. The furniture to be moved must be the same on each quote so make sure your list is accurate.
Ready to move? Let us know so we can start planning!
If you're ready to begin planning your interstate backloading then get in contact with us. We can provide quotes, advise on availability, let you know transit times or just answer any questions you may have about moving interstate with a Backload.
Furniture Removalists on a budget
We provide or customers with fantastic backloading options between all areas of Australia, rural and metro.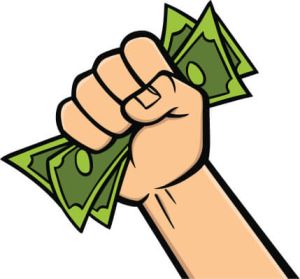 Moving can be stressful, but now that you've found us, you can rest easy. We've been moving people throughout Australia for more than 20 years, so we know what we're doing!
Throughout our time moving people across Australia, we have specialised in providing our customers an affordable moving price by using a backload.
Looking for cheap backloads?
Why is our backloading so cheap?
Because we have trucks and containers all around the place at all times, we find you a truck heading to your destination, and charge you a one way fee. Most removalists will charge for their return journey, but what we'll do is then find another customer wanting to go in the opposite direction to you, and combine your jobs into one trip.
How can I make sure I have an easy backload?

The simplest things to do to ensure a smooth move with backloading is to plan, think ahead and ask plenty of questions. Don't leave it up to us to guess what you want, and don't presume we know your ideas. Communication makes everything easier for all.
Should I get moving Insurance for my interstate Backload?


Absolutely yes you should get moving insurance for your interstate furniture backload. You are putting your whole life into a truck, why wouldn't you want protection. Our drivers and loading teams are some of the best in the business, but there are things not even we can predict or protect against. That's why there is insurance.
People think moving is stressful, our backloading customers know otherwise.
Move with an Interstate Removalist you can trust.
Moving can be a really stressful time for some people, there can be so much to organise. The last thing you want is to not be completely sure on the removalist you've chosen for the job.
That's why we're the team for you. We've been doing this for longer than most other companies around. Our staff are here to help in any way we can, we'll answer all your questions and make everything easier for you.
The most important thing is that you know you can trust us, otherwise you'll be stressing about your move for weeks.
Why should you trust us?
We've been Moving Professionals for years!

We've been in the industry for so long, we've handled every unique scenario, been up every strange driveway, seen every odd shaped piece of furniture you can image. We've done it all and seen it all. Who else would you give your goods to but experts?
We listen to our customers and help them with their issues.

We understand that moving creates a lot of stress, so we have plenty of staff waiting to help you with any of your moving problems, answering all of your interstate removal questions and guiding you with our experience.
We use only the very best moving equipment and trucks.

To ensure that our service matches what we say it is, we are constantly updating our gear, our trucks are regularly serviced, we often replace our blankets and always ensure our straps and ropes are in good condition.
Got a question for a Backloading Professional?
Maybe we've missed your question? If so use our contact form and we'll get back to you straight away and provide you all the information you need!

Contact us!

Can you move pot Plants?
How big is a "standard box"?
What are the different sizes of boxes all for?
Can you move pot Plants?
If you are moving pot plants all certificates are obtained in advance from the correct State department.
This is normally dependent on the State you are moving to or from
How big is a "standard box"?
A "standard" removal carton is a box of 435 x 410 x 600mm.
Standard cartons are ideal for clothes, light items, linen, crockery, glassware etc…
Remember when packing cartons, to double tape the bottom of the box, and to ensure that it is filled to capacity, to remove chance of box crushing in transit.
If you leave space at the top of the carton then this may squash down and damage items inside.
What are the different sizes of boxes all for?
Big boxes are for light, but bulky items.
Small boxes, called book boxes are for your more heavy items (like books/plates). Smaller boxes means you can't over-load them.
There are also Picture boxes, obviously for pictures.
Then there are Port-a-Robe boxes, that allow you to hang clothes during transport.
These are the primary types of boxes used to move interstate.
How long to move between Perth and Cairns
How long do quotes take to be done?
How can I book my move?
How long to move between Perth and Cairns
Generally we estimate that transit between Perth and Cairns will take approximately 12-18 business days.
For a last minute booking, this may alter slightly. If you have any concerns please let us know when you're booking.
How long do quotes take to be done?
The fastest way is for you to submit a quote via our online form, which is here.
Once you submit the quote, you'll be sent an email to confirm we have received it.
If you then reply to that email, and say that the matter is urgent, we will push it to the top of the list and get it done as a top priority.
During business hours this will generally mean you get a reply within the hour.
How can I book my move?
There are two options for how you can book. In our quote emails we provide a link to our booking form, alternatively you can also give our team a call and someone can assist over the phone.
How long to move between Sydney and Perth
Can I put items inside my furniture?
Can I pay for my move in advance?
How long to move between Sydney and Perth
Generally we estimate that transit between Sydney and Perth will take approximately 8-12 business days.
For a last minute booking, this may alter slightly. If you have any concerns please let us know when you're booking.
Can I put items inside my furniture?
Whilst we do not recommend this for a number of reasons, you are able to.
We do not recommend doing this because drawers can open in transit, which would mean your items are very likely to fall out and into the truck.
Also, unless they are tightly packed inside, then there is always a chance that the items inside your furniture cause some damage.
We can not be held responsible for any damage caused when items are within furniture.
However, as long as you are happy to undertake these risks, then we will load furniture on the truck with items inside them.
Can I pay for my move in advance?
Of course, we are more than happy to take payment before your move.
A lot of customers prefer to get the moving bill out of the way weeks/months beforehand. Ticking it off the list as early as possible is always a great option.
We're also happy to take smaller payments from you until its paid in full. We realise that sometimes you cant have thousands of dollars waiting for the bill, and prefer to pay it off bit by bit. If this is you, just give us a call. We can set up a regular payment plan to take regular amounts off your card for you each week, or you can transfer it bit by bit into our account.
Each payment made will result in you being sent an updated receipt, so you're always aware of exactly how much you owe.
We Move furniture across the country fast!
One of the biggest issues people have with moving interstate with a Backloading Removal is that they believe that it will take weeks to get your belongings to your destination.
This is completely not the case. Our transit times are always incredibly fast, depending on where you are moving we are sometimes the fastest removalists around.
Whilst the fact that it is a Backload Removal means that we can't guarantee specific dates, it doesn't mean that the time it will take to get your goods to your new home will be slow.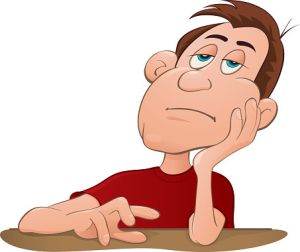 How fast are we at Interstate Furniture Backloading?
Relocations from Brisbane to Melbourne:
As an estimation we predict a transit time of 3-6 business days.
Moving from Adelaide to Sydney:

As a general rule, we suggest to allow between 2-5 business days for moves from Adelaide to Sydney.
Transport from Adelaide to Cairns:
We estimate this trip to take between 8-14 business days.
Backloads from Sydney to Melbourne:

Moves from Sydney to Melbourne are estimated to take between 1-3 business days.
Removals from Tasmania to Sydney:
We estimate that moves from Sydney to Tasmania will take between 5-10 business days.
Furniture removals from Perth to Melbourne:

We recommend planning for a transit time of 8-10 business days for moves between Perth and Melbourne.
Not Convinced? Read more about our Backloading Services

We are Furniture Removalists for all around Australia!
We're constantly asked whether we go somewhere, the thing is we can go anywhere. We are able to arrange an interstate removal truck to transport your goods from anywhere in Australia, to anywhere in Australia.
We have such a well managed fleet of removalist trucks that we are always able to fit in moves from all different parts of Australia.
We provide our services as a Backloading Removalist to absolutely everywhere someone wants to move. There is no town to small or too rural for us to move you from, or to.
If you want to go there, we'll take you there. If you need to leave, we'll organise an interstate removalist truck to help.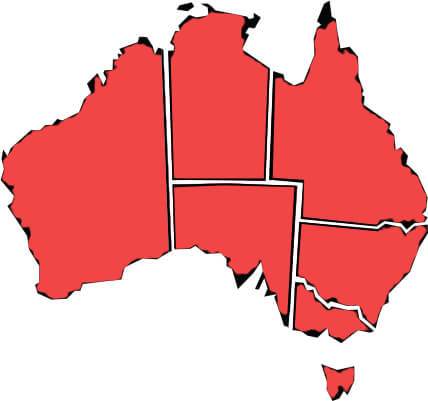 Still not convinced? Trust our previous customers!
What better way to figure out whether a removalist company is a safe choice than to check out what their previous customers say about them!
Discount Backloading Services in Western Australia.
We provide our interstate removals services throughout Australia, but we are often asked "do you provide moves to WA?" Yes we definitely do.
We provide our services to all areas of Western Australia, but in particular we service Perth, Rockingham, Mandurah, Bunbury, Kalgoorlie, Geraldton and Albany multiple times per week.
If you're not going to any of these areas don't worry, we can still help you move and provide you an affordable moving cost. The areas above are just our most frequently requested routes, but we are more than happy to go anywhere else for you.
If you'd like us to put together a price to move you to or from WA, then just fill out a quote and we'll come back to you with a price.
What are the best boxes for Interstate Removals?


Every item in your house has a perfect box to move it. Depending on its weight or size it should be loaded into one of many different removalist cartons, but the question is, "what is the right size box?"
The Picture Box:
This is the perfect box for paintings, pictures and wall features. They are narrow and sturdy to provide protection for any art/pictures you may have. These types of items generally don't travel very well by themselves.

The Port-a-Robe:
Perfect for clothes that would require dry-cleaning. A Port-a-robe removalist box will allow you to hang these clothes during transport. Obviously this takes up a much larger amount of space than folding them.

The Book Box:
The book box is great as a general packing box, due to its size you can never really over-load the book box. This size box is best for things like plates/cups, books, DVDs etc. Items that are fragile are often best packed into book boxes to avoid breakages.
Book Wine: 41cm X 31m X 45cm approximate cost is $3 – $4

The Removal Carton:
The removal carton is the box that will take your larger, but lighter items in for interstate transport. Think bed covers, pillows etc. Larger items that aren't too heavy. That is the type of items to back into a standard removal carton.
T- Chest: 43cm X 45mc X 62cm approximate cost is $4-$6

Interstate Removal Backloaders to and from South Australia
South Australia is one of our major areas, we constantly have a number of trucks heading to or leaving SA going all over Australia.
Whilst we do service the entire state of South Australia, our main areas that we provide our backloading services to are Adelaide, Mount Gambier, Gawler, Whyalla, Port Pirie, Murray Bridge and Mount Barker.
These are our primary areas, however we are more than happy to assist with a removalist quote for any other area in South Australia.
If you are thinking of moving to or from South Australia, get yourself a quote. You'll be pleasantly surprised are our interstate moving prices.
Don't wait weeks for your removalist!

One of the best parts of our interstate moving backloads is that our customers don't have to wait weeks for the move.
We can collect our customers with only a few days notice. Getting our customers moving is a top priority, we know the date of collection is an important aspect of moving, so we make sure we get it right and move your items when you need them moved, not when it suits our schedule.
Whilst we can always help with short notice moves. the more time you give yourself the more chance of obtaining the service you want with no hassles on moving day. It is essential that you, the customer, retain control of your removal. To do this you must do your homework before you make your inquiries.
When you call, you may be a bit shocked with the various options we have for you. Alternatively you can also be shocked with the lack of options that other removalists offer.
Write down what you want and take your time, then come to us so we can give you exactly the move you need.
Backloading Removals Victoria
Victoria is a major destination for our interstate removalists services. We are sending trucks to various locations every single day for moves heading to all parts of Australia.
Whilst we provide our services to all locations in Victoria, our primary collection and delivery locations are Melbourne, Geelong, Ballarat, Bendigo, Mildura, Shepparton and Wodonga.
However we are happy to provide our affordable removalist prices to all other areas of Victoria.
If Victoria is your destination, or your departure then let us know some more information about you and we can put together an interstate removalist price for you.
Moving Interstate? Are you ready?!

Planning for an interstate removalist to move you to another state in Australia is a massive task. There are countless things to think of, plan, etc. So we've put together a bit of a list of all the most common aspects of Moving Interstate.
Make sure your cartons are packed tightly and securely sealed with tape
Write your surname on all cartons and number from 1 – 10 etc.
Ensure all items to be dismantled are ready prior to the arrival of the furniture removalist.Check with the manufacturer of your 'white goods' i.e., fridge, washing machine, dryer etc, and be guided by their advice regarding securing bowls/motors etc.
Remove hooks from fishing lines.
Drain fuel and oil from lawn mowers, edgers, whipper-snippers etc.
Thoroughly clean and dry inside of fridge's, freezers and dishwashers.
Seek manufacturers advice regarding computer drive, video drive etc.
Dispose of all UN-sealed liquids.
Dispose of all aerosols cans, flammable fluids, matches etc. and Gas Bottles
Clean BBQ. surface and surrounds of grease etc.
Dismantle swing-sets, play-gyms, trampolines etc,(Put nuts and bolts in a safe place).
Wash out rubbish bins and wheelbarrows.
Remove pumps, water bottles, batteries etc from bicycles.
Empty and hose out compost bins and other rubbish bins.
Drain garden hoses.
Clean and spray dog kennels, empty and clean fish tanks, bird cages etc.
Ensure all loose items are placed in bags or boxes.
Notified your insurance company?
Asked for final electricity account?
Asked for final gas account?
Cancelled all rental agreements?
Told your solicitor, bank manager, doctor you are going?
Cancelled the telephone and arranged final account?
Made/confirmed arrangements for your pets?
Cancelled your milk/newspaper and other delivery services?
Cancelled subscriptions to magazines/arranged forwarding?
Notified your children's school?
Confirmed removal date with chosen removalist?
Prepared an inventory for yourself?
Dispose of unwanted goods?
Confirmed safety arrangements for legal documents and valuables?
Separated personal items to take with you e.g. keys, documents, money?
Remembered to clear the garden/tool shed?
Confirmed arrangements for pot plants?
Re-directed mail at the post office?
Arranged for neighbours to leave adequate parking space for removal vehicles?
Empty and defrost fridge/freezer. It is advisable to do this 24 hours prior.
Be on hand the day of removal or authorise someone to act on your behalf to answer any queries from the removalist
Have an advance plan for placement of your furniture.
Be on hand or have someone authorised for UN-loading at your residence, directing the placement of furniture.
Agreed on any moving insurance?
Furniture Removals New South Wales
NSW is one of, if not our primary destination for interstate removals. We provide our services to all areas of New South Wales numerous times per week.
We are assisting with moves in and out of New South Wales multiple times per week, our primary collection and delivery areas are Sydney, Newcastle, Central Coast, Wollongong, Albury, Maitland, Wagga Wagga, Dubbo, Tamworth and Port Macquarie.
However we are happy to provide our budget removal services to all other areas of New South Wales.
If you are moving to, or from New South Wales let us know. We can prepare an unbeatable removalist price for your move.
So what is a Backload?

Don't worry, we get this all the time! A Backload is a variation of a full removal service. In a full removal service the truck would have only your goods on it. However it would then be much more accommodating to your time requirements.
A Backload means that we will load a number of customers on to the truck in each direction, however it also means that you only pay for your share of the truck. If you only fill 20% of the space then you only pay 20% of its cost to get that truck down to its destination.
This can work out amazingly for the customer, as if you book a full removal truck you will have to pay the entire cost of getting that truck to where you need to go, often also then having to pay towards to return trip as well! EXPENSIVE!
Our method means that no individual customer is heaped with all of the removal costs, they are split evenly among those who are using the service. On our return trips we rely on new customers rather than hitting up those who paid for us to drive the original leg of the journey.
Backloads Australia
We always have backloads available and sometimes at a much-reduced price.
A lot of routes offer back loads as the standard price, these are for more popular runs, as we know we nearly always have access to several removalist trucks on these routes.
There are other areas we cover we offer a normal removal price, and a backload rate as 2 separate options, these are normally for an area that is non-metro, or have a lesser demand for removalist services,
If you are looking for our backloads reviews some of them are spread throughout this page. We are striving to be the best backloading company Australia wide and would love the opportunity to prove that we can be.
We offer backloads Australia wide, but as above some are more regular services than other.
If you book and give us a week notice then there really is not an area that we cannot assist with. If you are moving from a capital city then more often than not there is a truck there every day.
Looking for backloads from Perth, then these are all handled by our Perth guys, and are carried daily, and most are a containerised backload service.
The same guys offer weekly runs to and from North West Australia and looking for backloads between Perth and Broom, Karratha, Geraldton and Port Hedland, as well as runs to Kalgoorlie and The South Coast through Margaret River, Albany, and Denmark. They pretty much have Western Australia Covered every week all year round.
For all moves in and out of WA and all moves within the state the following service is provided inclusive of any quote we give
On loading, every single item that is not in a carton/box is pad/blanket wrapped before being stowed away in the container. Secondhand cartons are used as extra protection in our loads along with Pads between the tiers to ensure full protection We pride ourselves on customer satisfaction no matter how big or small the job is….communication from the day prior right through until delivery is completed and paperwork is signed we are always contactable.
Plastics will be provided on the day to cover all mattresses
Interstate Removalists Brisbane
Queensland is one of our most highly in-demand locations. People are constantly moving to and from all parts of QLD.
We regularly have moves taking place from all areas of Queensland, such as the Gold Coast, Brisbane, Sunshine Coast, Bundaberg, Gladstone, Rockhampton, Townsville and Cairns.
Whilst these are our major locations, we also provide our services to all other areas of Queensland.
Planning to move from, or to, Queensland? Get in contact with us and arrange a quote so we can begin organising your furniture removal.
Get in Contact with us!


Ready to get yourself a quote? Or Perhaps you've got a quote that you're looking to book, maybe you're needing to ask a few questions before you go ahead. Whatever the case then feel free to get in contact with us.